Best County to Live in Mississippi
Boasting rural and urban communities, strong school districts, lush, wooded landscapes, and a stunning reservoir, Rankin County is understandably a popular Mississippi destination. Rankin County is thus one of the fastest growing populations in the great Magnolia state, and land buyers flock to Rankin County from far and wide. Here at 4 Corner Properties, our team of real estate professionals know the best Rankin County real estate opportunities available and can help you find the right listing or buyer for your real estate needs.
Rankin County MS Property for Sale
Real estate listings in Rankin County MS are so popular in part due to the fact that there are numerous property types available here, so there is something for everyone. Many homebuyers who search in this area are specifically looking for homes for sale in Rankin County MS with acreage, so we always have a variety of real estate options available. 4 Corner Properties can assist you in finding your perfect hunting property in Rankin County, timberland, farmland, or waterfront property in Rankin County MS. If you're searching for an ideal commercial property for sale in Rankin County, or office building, we do that too!
Whether you are looking at purchasing or selling residential, commercial or investment property in Rankin County, one of our knowledgeable real estate agents will be able to help like no other agent could. Our expertise in local real estate is yours with just a click or call!
Best Real Estate Company Rankin County MS
Every buyer and seller is different, and 4 Corner Properties was founded on the premise that quality property services are not only thorough in approach, but adaptable as well. We will take our time to sit down and help you evaluate the needs of your specific situation, whether you are buying or selling property in Rankin County. If you are looking for an agent that will shoot it to you straight, you've come to the right place.
Our talented team of Mississippi land specialists have experience not only listing and selling properties in Rankin County MS, but assessing and evaluating full property values across the state. This can include everything from oil and gas rights, timberland, and other specialized added values. From buyer representation, timber management, hunting leases, mineral estate titles and records research, mineral evaluations and consultations, oil and gas opportunities, GIS mapping, and more, our highly trained team of Mississippi land professionals is at your service.
The 4 Corner Properties team of knowledgeable Rankin County MS real estate specialists will make sure that you understand and have thought through every option available to you, and help you determine your best fit. We know that our good name rests solely on the experience of our clients, and your good word. That's why you can count on 4 Corner Properties to do what it takes to ensure your real estate goals are not only met, but exceeded. It's always easier with a land expert on your side, so contact us today if you're buying or selling property in Rankin County!
Know the Facts, and Understand Your Options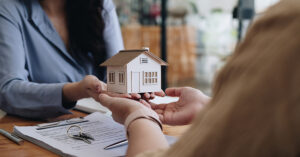 We Help You Determine True Value, Top to Bottom